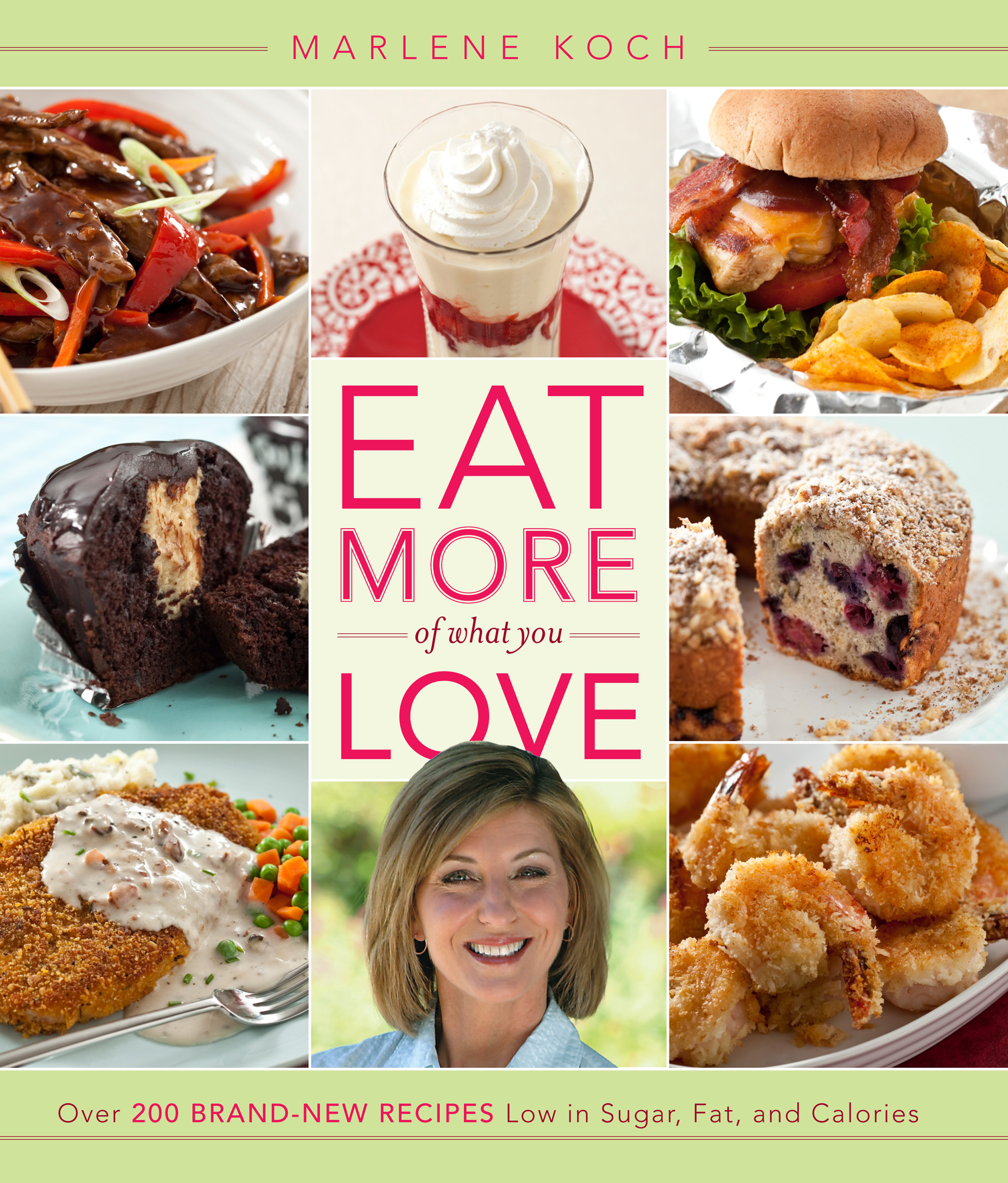 Sweet tooth, take-out, crunchy, creamy or chocolate craving?
In EAT MORE OF WHAT YOU LOVE I offer 200 MORE ways to lower calories, fat and sugar – without ever sacrificing taste!
An award-winning New York Times bestseller, EAT MORE OF WHAT YOU LOVE is the second book in my Eat What You Love Cookbook series. I created it for the thousands of loyal readers, who requested "more" recipes –as they shared success stories of better health – including weight loss, lower blood sugar and pressure, and a renewed love of cooking! In it you will find even more classic comfort foods, family favorites, amazing restaurant makeovers, and yes, even more chocolate recipes!
The hardest foods to give up are the ones you love best, but you don't have to! Whether what you crave is ooey, gooey, creamy, cheesy or fried, you'll find them all here.
Crispy Chicken Fried Steak with Cream Gravy recipe and Sour Cream & Onion Smashed Potatoes – just 380 calories instead of 900!
Cheesy (crock pot) Lasagna with a whooping 75% less fat.
PF Chang-style Mongolian Beef recipe delivers the same famous flavor only with 70% less calories and 90% less sodium.
And Ooey Gooey Peanut Butter Stuffed Chocolate Cupcakes? They're just 160 slim calories (and have only 9 grams of sugar!).
More to love:
Entire chapter of slow-cooker recipes
Full Nutritionals, Weight Watcher's Points*, Diabetes/Food Exchanges
Guides for healthy eating, meal planning, and gluten-free eating.
HERE ARE SOME OF THE AMAZING DISHES YOU'LL FIND INSIDE
*Weight Watchers and SmartPoints are registered trademarks of Weight Watchers International, Inc. Weight Watcher smart point comparisons have been calculated by myself for informational and do not imply sponsorship or endorsement by Weight Watchers International.