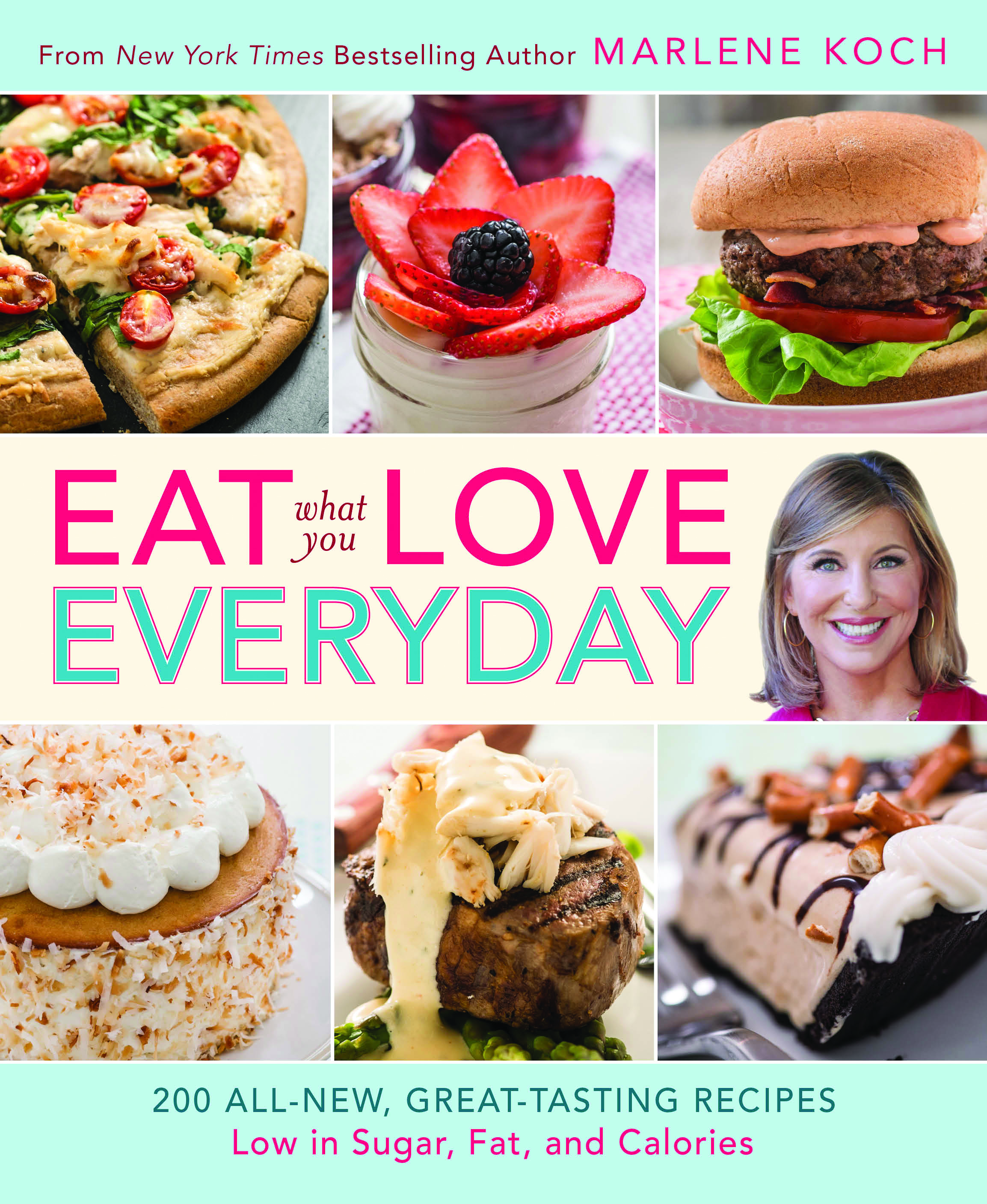 Revel in the great taste of the foods you love, guilt-free – every day of the year!
EAT WHAT YOU LOVE EVERYDAY is the third book in my Eat What You Love cookbook series. In this book I tackle the challenge eating your favorite foods every day of the year, with ease and without worry.
One of my joys is entertaining friends and family, so beyond the easy every day healthy recipes in this book you will find menus (with step-by-step advance preparation tips) for festive meals everyone can relish. Your family and guests will be amazed by the taste – and you'll be astonished at the thousands of calories (and grams of sugar, fat and sodium) you can effortlessly save!
EAT WHAT YOU LOVE EVERYDAY gives you 200 new ways to enjoy your favorite foods guilt-free! Enjoy easy any day favorites like:
Slow-Cooker or Pressure Cooker Turkey Taco Soup
Weeknight Chicken and Dumplings (under 30-minutes and only 240 calories!)
Guilt-free Chicken Cheddar Bacon Ranch Mac 'n Cheese
Creamy 15-minute No-Bake Banana Caramel Cheesecake Pie (200 calories instead of 1,000!)
And for entertaining dive into Skinny Margaritas, Buffalo Chicken Dip, Classic Green Bean Casserole, Maple Glazed Ham or Molten Chocolate Lava Cakes (for only 210 slim calories!)
Plus:
Entire chapter of pressure cooker and slow cooker recipes
Full Nutritionals, Weight Watcher's Points*, Diabetes/Food Exchanges
All natural sweetening options, gluten-free eating
HERE ARE SOME OF THE AMAZING DISHES YOU'LL FIND INSIDE
*Weight Watchers and SmartPoints are registered trademarks of Weight Watchers International, Inc. Weight Watcher smart point comparisons have been calculated by myself for informational and do not imply sponsorship or endorsement by Weight Watchers International.