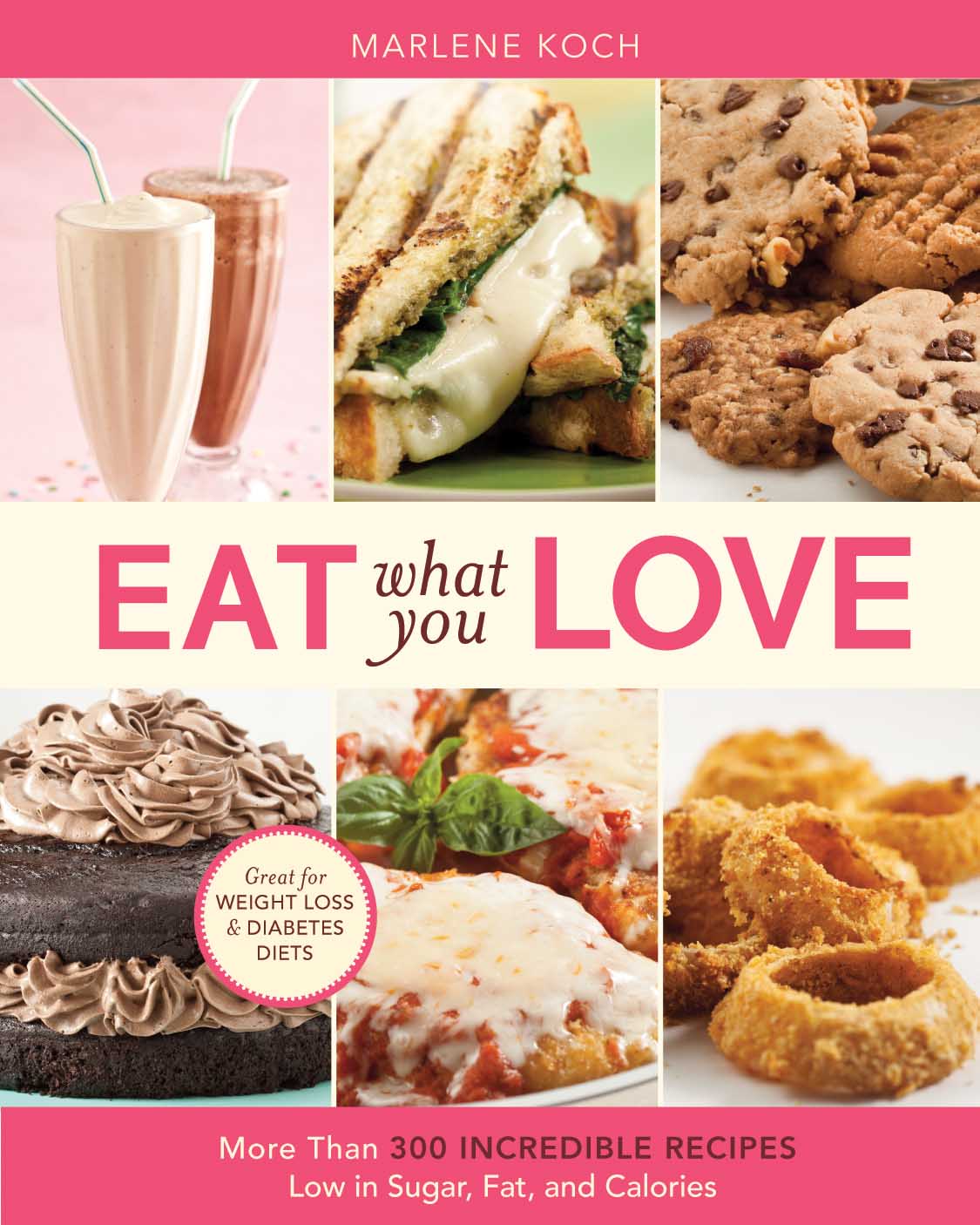 From luscious milkshakes to melty sandwiches and crispy "fried" foods…
This is the first cookbook in my Eat What You Love cookbook series. I created it so everyone could enjoy the great taste of the foods they love – without any worry of calories, fat and sugar (or excess carbs and sodium).
I worked over two years selecting and perfecting the recipes to ensure I included not only everyone's favorite foods – from good 'ol fried chicken to chocolate cake – but also to ensure every recipe tasted as good its traditional counterpart, or better! (And I'm proud to say readers agree.)
Indulge without worry with over 300 incredible recipes, all under 350 calories, including tender Blueberry Sour Cream Coffee Cake, easy Spaghetti and Italian Meatballs, and my Quicker-Than-Take-Out Orange Chicken along with dozens of guilt-free sweet treats including a warm 5-Minute Blackberry Crisp, Amazing Peanut Butter Cookies, and creamy Triple Chocolate Cheesecake Pie!
You'll also find:
Full Nutritionals, Weight Watcher's Points*, Diabetes/Food Exchanges
Hundreds of cooking and shopping tips
Guides for healthy eating and meal planning.
AND lots of mouthwatering photos!
HERE ARE SOME OF THE AMAZING DISHES YOU'LL FIND INSIDE
*Weight Watchers and SmartPoints are registered trademarks of Weight Watchers International, Inc. Weight Watcher smart point comparisons have been calculated by myself for informational and do not imply sponsorship or endorsement by Weight Watchers International.